Complex investment accounting and reporting made simple.
Aggregate, track and report investment details across family entities quickly and easily with
family office software from FundCount.
Improve operational efficiency
Eliminate manual work with automated processes and integrated workflow tools that increase productivity and reduce operational risk. Direct links with custodians minimize time-consuming data entry and reconciliation errors. FundCount posts transactions from any investment and investor activity immediately into the general ledger, which dynamically updates in the chart of accounts.
FundCount is available as an on-premises installed solution or a hosted solution, so valuable support resources can be used wisely and according to the needs of your firm.
One platform,
one integrated view of wealth
Whether you're a single or multi-family office, managing disparate investments and consolidating information into timely, client-specific reports just got easier.
FundCount aggregates all portfolio and partnership accounting activity through a real-time general ledger. Access to a consolidated view of wealth is instantly available for accurate investment analysis and reporting.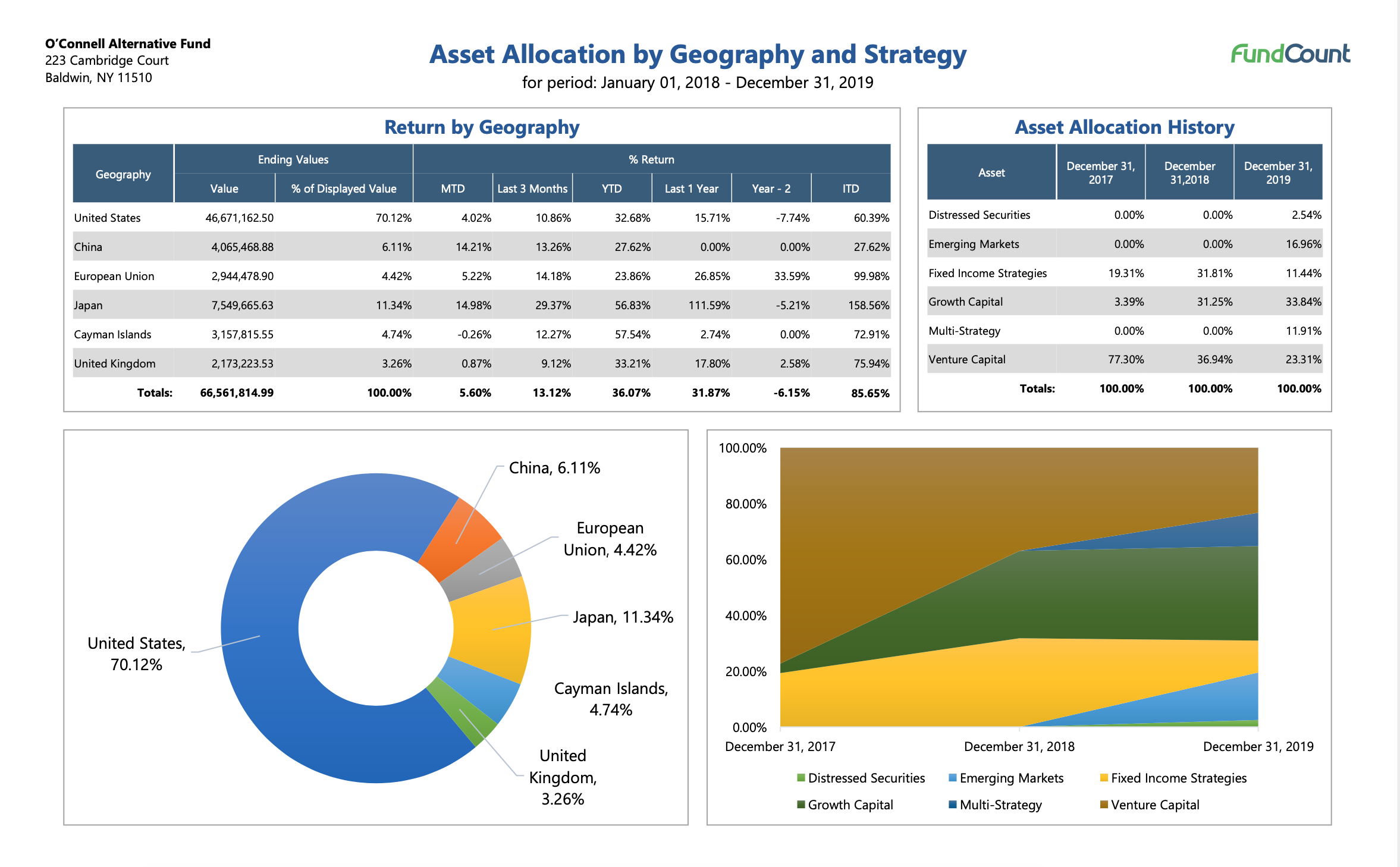 Shine a light on complex entity structures
Spreadsheets cannot properly track cash flows and investments across complex family structures or linked transactions. FundCount auto-reconciles nested entities to eliminate manual errors and save time. Automated P&L and cash flows across trusts, corporations, partnerships and holding companies ensure fast book closing and accurate look-through reporting.
Create consolidated reports and drill down to underlying details. With full transparency into all structures, it's easy to understand the contribution of any entity or holding to a family's total financial wealth and performance.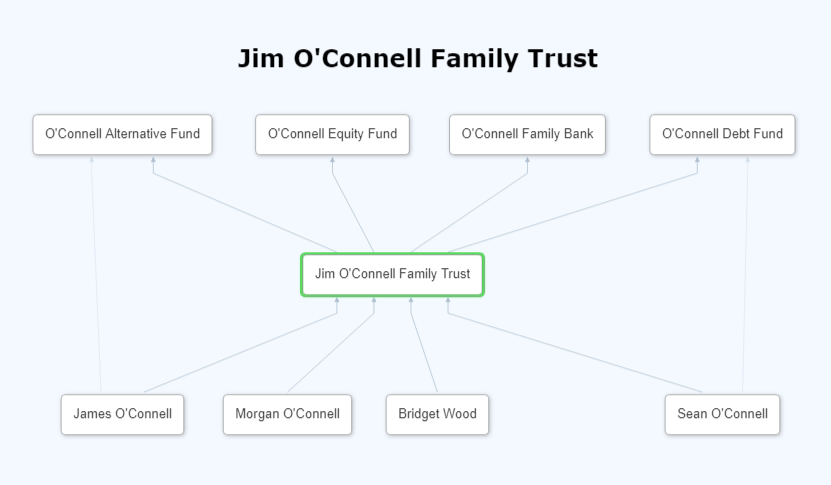 Eliminate system ping-pong
Stop juggling error-prone spreadsheets and data from siloed systems. FundCount accounts for, analyzes and reports on all investments within one integrated platform. It supports a broad range of asset types – from equities and fixed income to the most sophisticated derivatives, alternatives, real estate and private capital investments.
Accounts payable and cash management
Track, approve and pay all family expenses, monitor bank and credit card accounts, and manage cash. FundCount provides fast, accurate support for the complete payment lifecycle, from check writing and electronic bill payment to vendor and invoice management.
Improve client reporting and communications
Create reports quickly and easily to meet each family member's need for information. View asset allocation by sector or asset class, generate performance reports, prepare IRS K-1s or develop a custom report in
minutes – you're in control, not the vendor.
Our FundCount Investor Portal provides a completely interactive online reporting interface for access by your family members via mobile devices and web.
Case Studies
Family Office
Multi-Family Office
Managing the intricacies of tax & investment accounting
PKF O'Connor Davies
"With FundCount's solid accounting functionality, we can support funds, endowments, private foundations, family offices and other clients regardless of complexity."
Read Case Study
Family Office
feature
Multi-Family Office
Leveraging consolidated data for greater insight
TFO Phoenix Company
"We can drill down through complex structures and nested entities to see actual net worth – something that was not possible with spreadsheets."
Read Case Study
Family Office
Single Family Office
Saving time with a single integrated platform
The Lupton Company
"Reviewing 10 partnerships used to take as many as three days. The same process can now be accomplished in a single day."
Read Case Study