Cut through the complexity of domestic, foreign fund or family partnerships with easy-to-use partnership accounting software that can handle all your investor
accounting and reporting challenges.
Move away from spreadsheets
Shareholder accounting is inherently complex with its intricate web of investments, fees, entity structures and distributions. Let FundCount's comprehensive functionality help you eliminate spreadsheets and manage the accounting and reporting requirements of single- and multi-class partnerships with ease.
Calculate net asset value (NAV) by partners or funds. Track waterfall structures, contributions, capital calls, commitments and distributions across any number of master-feeder layers. Record allocation details, including tax and book gains and losses. FundCount even handles series of shares and equalization accounting.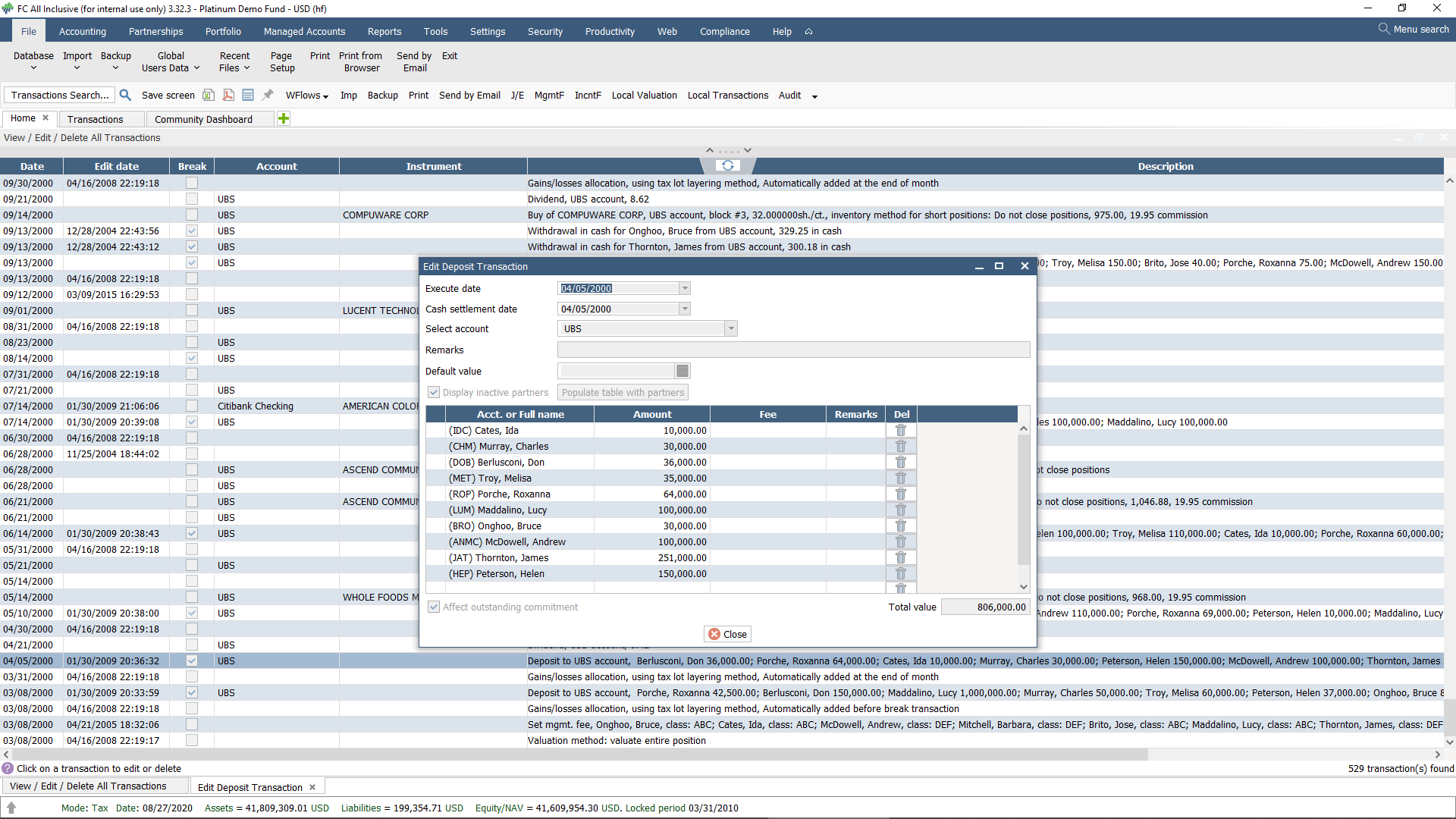 Automated for efficiency
Eliminate tedious manual input with a fully automated process for importing investor profiles and activity data. Calculating profit and loss allocations per custom rules, managing cash flows and reconciliation between nested entities is now faster and more accurate.
User defined operational workflows take you on the fastest route from data input to NAV calculation to investor reporting and communications.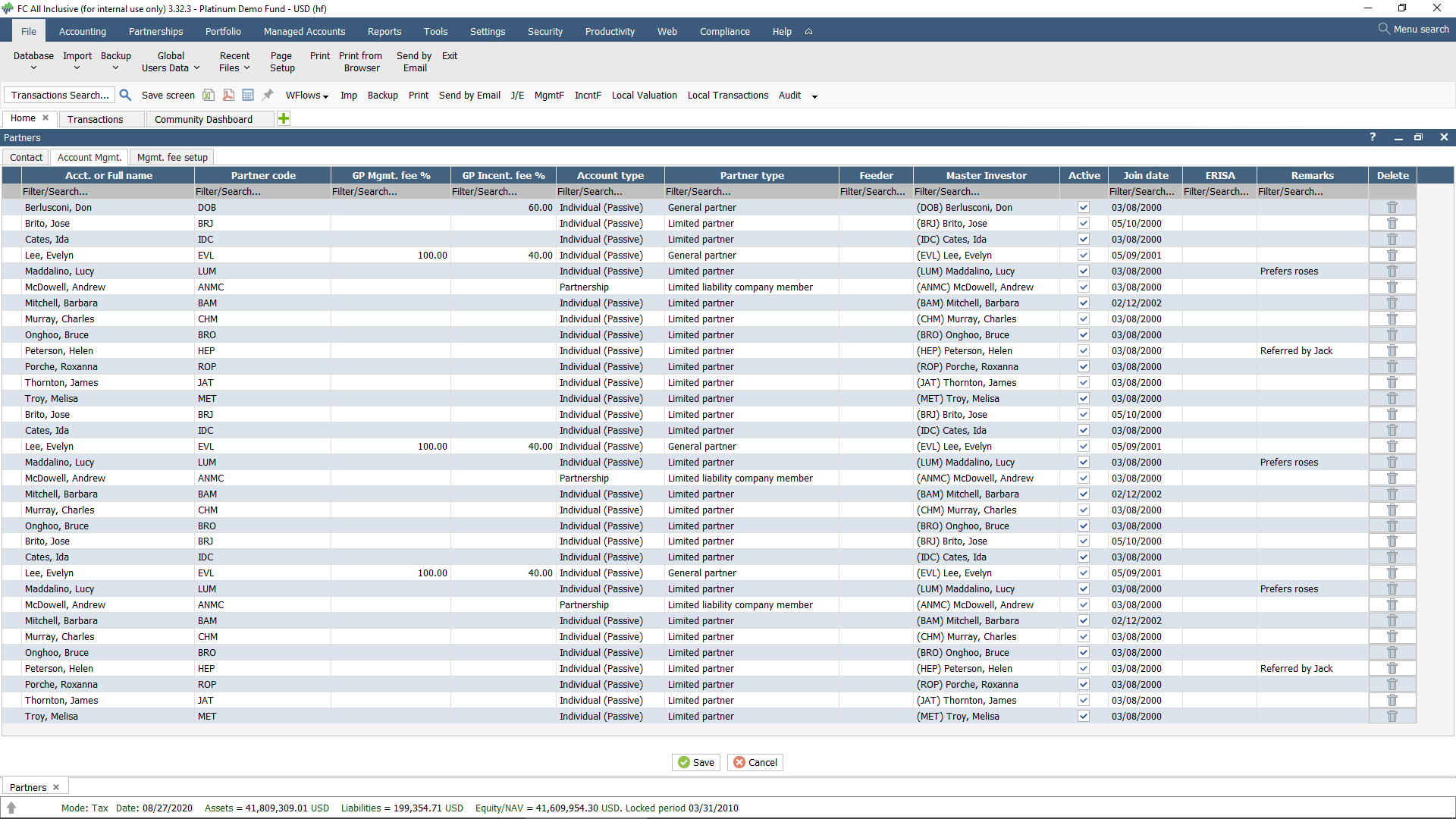 More than partnership accounting
Do you also need investment accounting and reporting for various asset types? FundCount offers portfolio accounting and partnership accounting within one system. An integrated real-time general ledger brings all financial activity and reporting together for a consolidated and holistic view of investments.
Partnership tax reporting
Tackle U.S. partnership tax accounting complexities head on. FundCount automates and streamlines the accounting for Sections 704b, 704c and 754. The software also supports all IRS approved partnership tax allocation methods, including aggregate full netting, tax lot layering, and more, allowing you to generate IRS K-1s out of the box.
Customizable on-demand reports
Flexible self-service reporting enables you to deliver accurate and visually appealing client statements without delay to meet investors' increasing demand for transparency.
Quickly provide clients with capital statements, performance, contribution and withdrawal information, and contract notes as well as produce on-demand reports to meet ILPA, FASB (GAAP), IFRS and local tax requirements.