Powerful insights at your fingertips. Access a vast selection of standard reports and flexible templates that are quick to set up, easy to customize and simple to use.
Timely, flexible reporting
From basic reports to complex analyses with sophisticated graphics, charts and tables – it's all in your control.
Select from a huge library of portfolio, partnership and general ledger reports to create the reports you need in minutes, on demand, right from your desktop. No need to wait days or weeks for a vendor to prepare reports.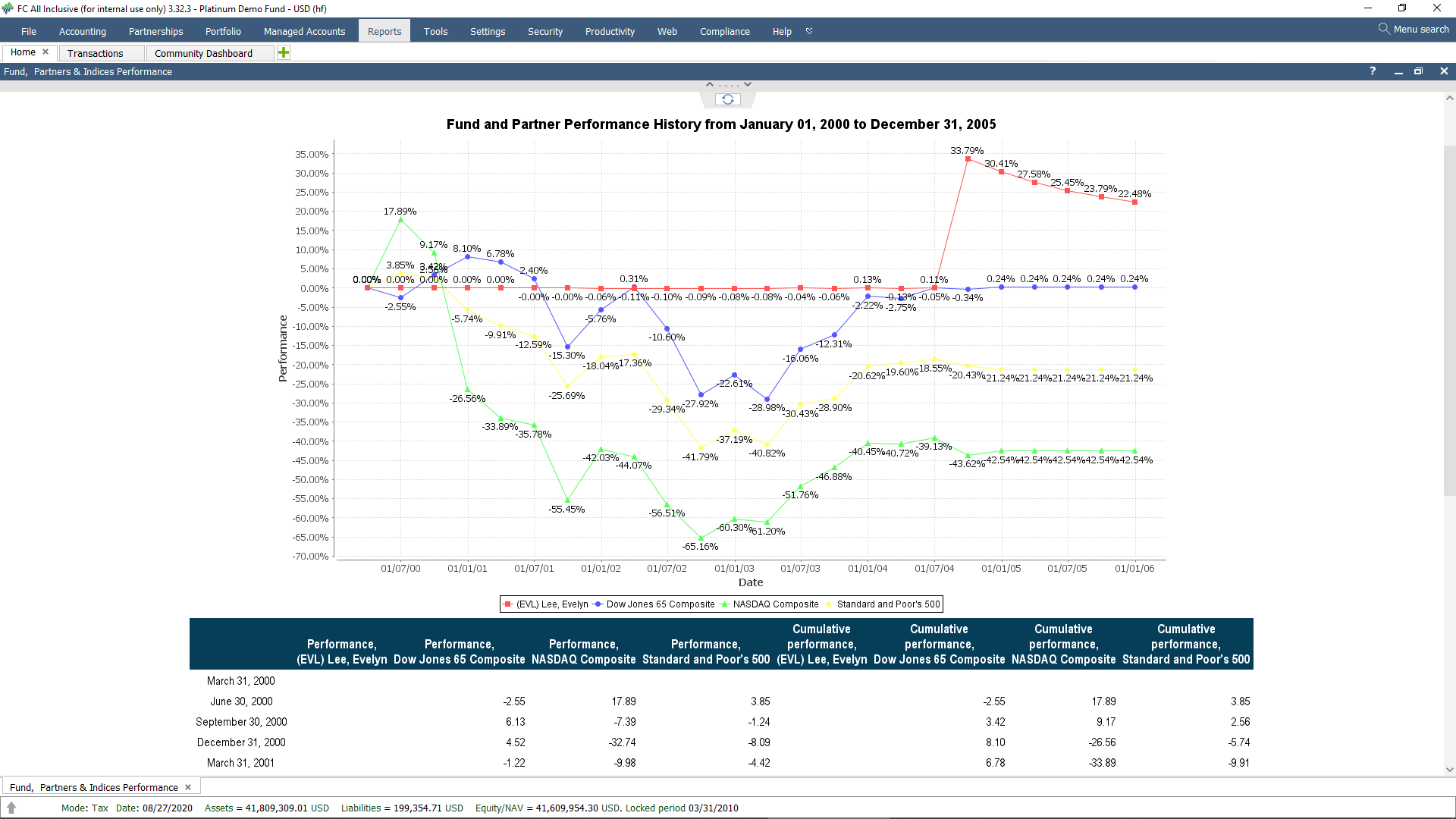 Customization made simple
When it comes to reporting, there is no such thing as one-size-fits-all. Flexible customization options let you easily change the look and feel of standard reports to meet specific client requests.
Create presentation-quality financial, performance and shareholder reports.
Communicate complex information more clearly with data visualization tools and dashboards.
Drill down for transparency into details of all underlying investments grouped by entities, family members, investments or portfolios.
Integrate your Excel-built templates and calculations into FundCount with FC Custom Control and run proprietary analyses and reports with ease.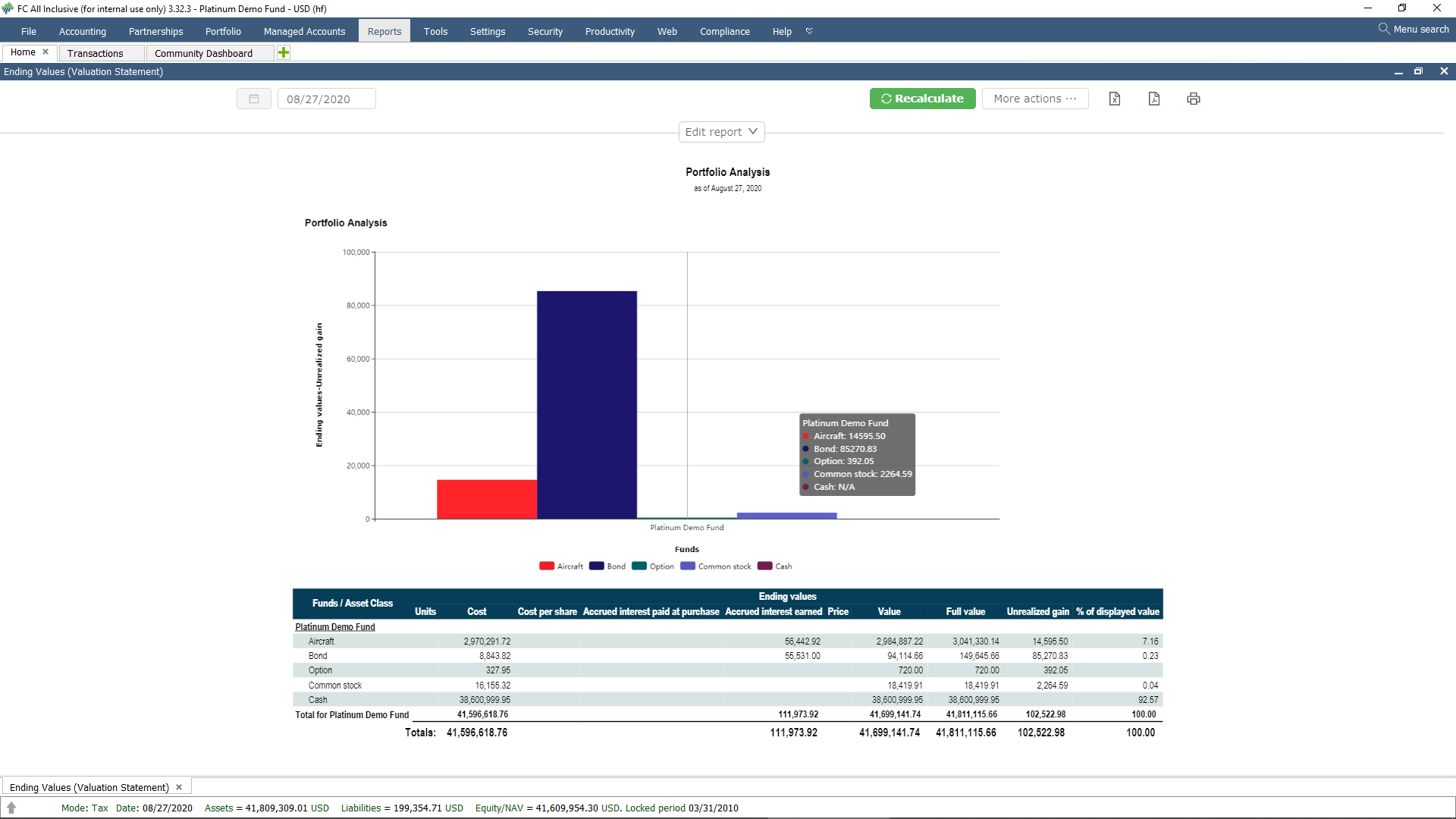 Comprehensive report repository
Why reinvent the wheel when FundCount's comprehensive Report Encyclopedia houses a wealth of standard and client-created reports. With so many options to choose from and infinite flexibility to sort and group data, FundCount reporting is only limited by your imagination.
Create a report from hundreds of existing templates in dozens of categories.
Quickly customize any report to a client's unique requirements.
Access a steady flow of new reports added regularly by clients and FundCount.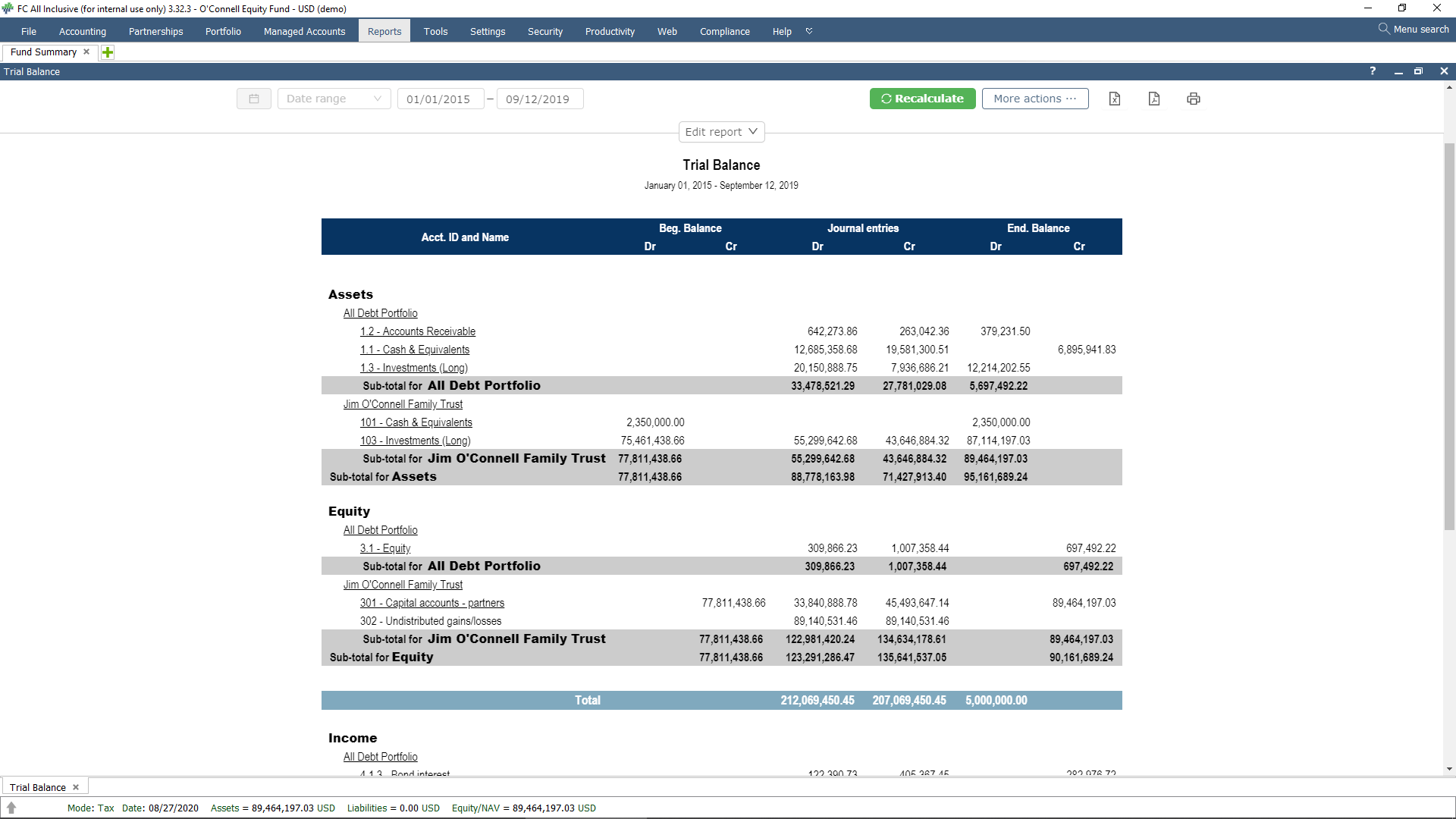 Online access
Meet client needs for on-demand information with reports that are available at any time across various devices.
Create interactive data reports for access by mobile phone, tablet and web.
Send reports by email or online through our secure FC Investor Portal to your own client sites.
Ensure the security of all data with bank-level encryption, multi-level approvals and additional security features.