Gain valuable insight with portfolio accounting and data aggregation that offers a consolidated view across all your investments and assets.
Coverage for all asset types
FundCount's portfolio accounting software tracks, analyzes and accurately reports the value of complex investments. We go beyond equites with support for currencies, swaps, derivatives, private equity, real estate and debt instruments as well.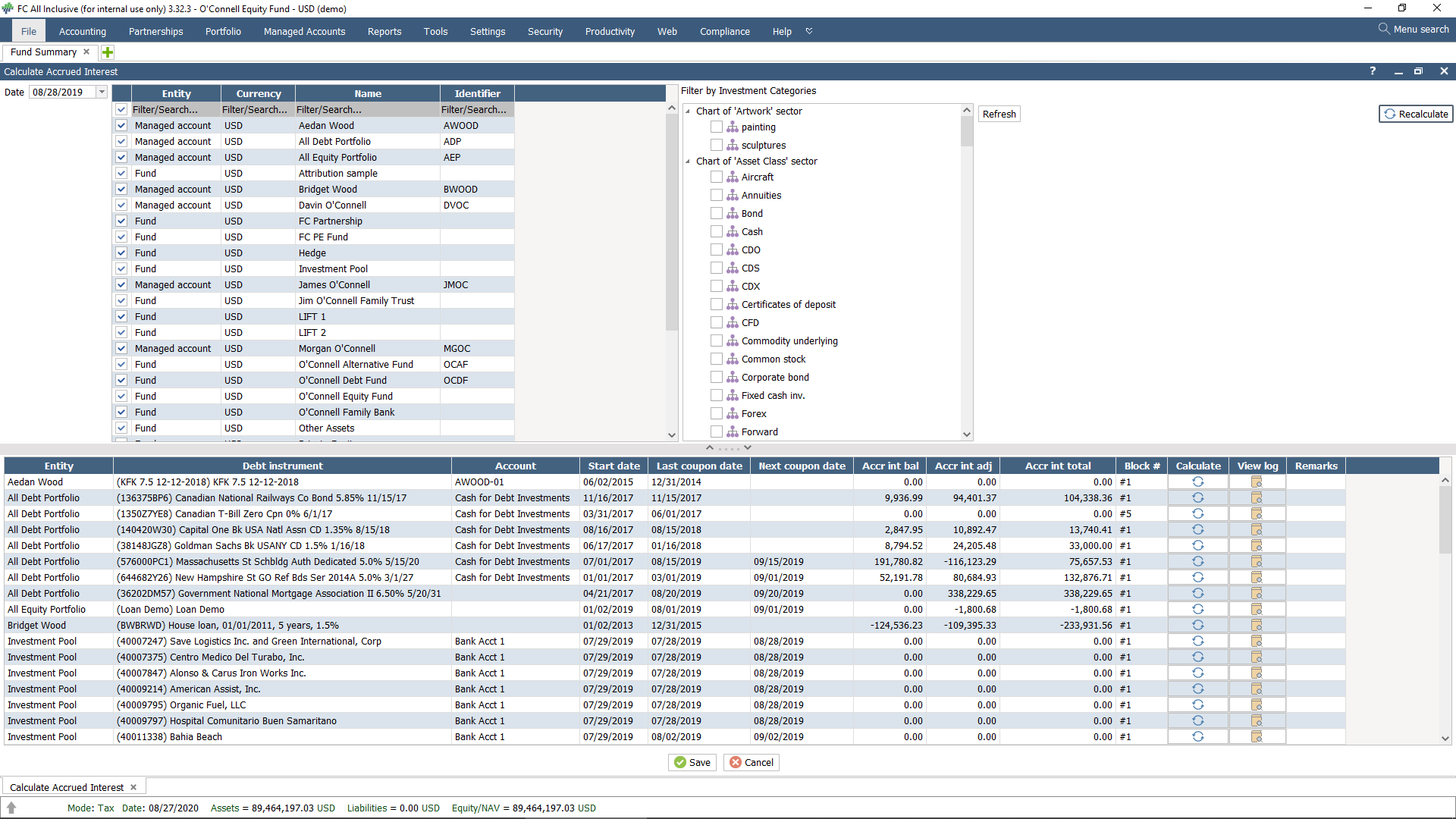 More than portfolio accounting
Do you need partnership accounting, tax accounting and a real-time general ledger in addition to investment accounting? FundCount combines all on one platform. An integrated design ensures the requirements of investment operations, fund accounting and investor relations are well accommodated.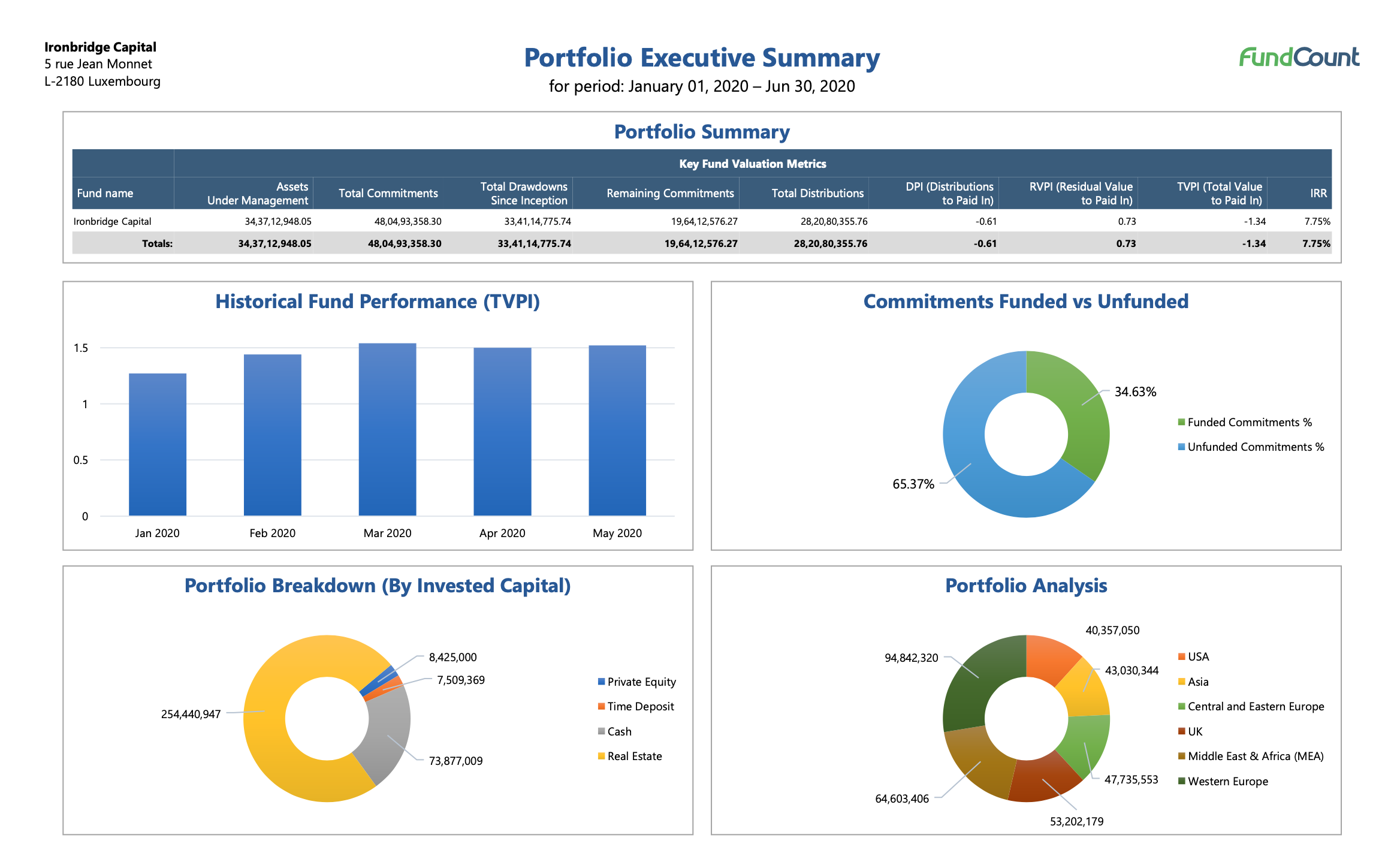 Arm yourself with intelligence
Flexible user-defined categories and tracking of investment mandates let you evaluate strategies in a way that best aligns with the goals of your firm. All portfolio accounting details are always at your fingertips and instantly available for informed investment decisions.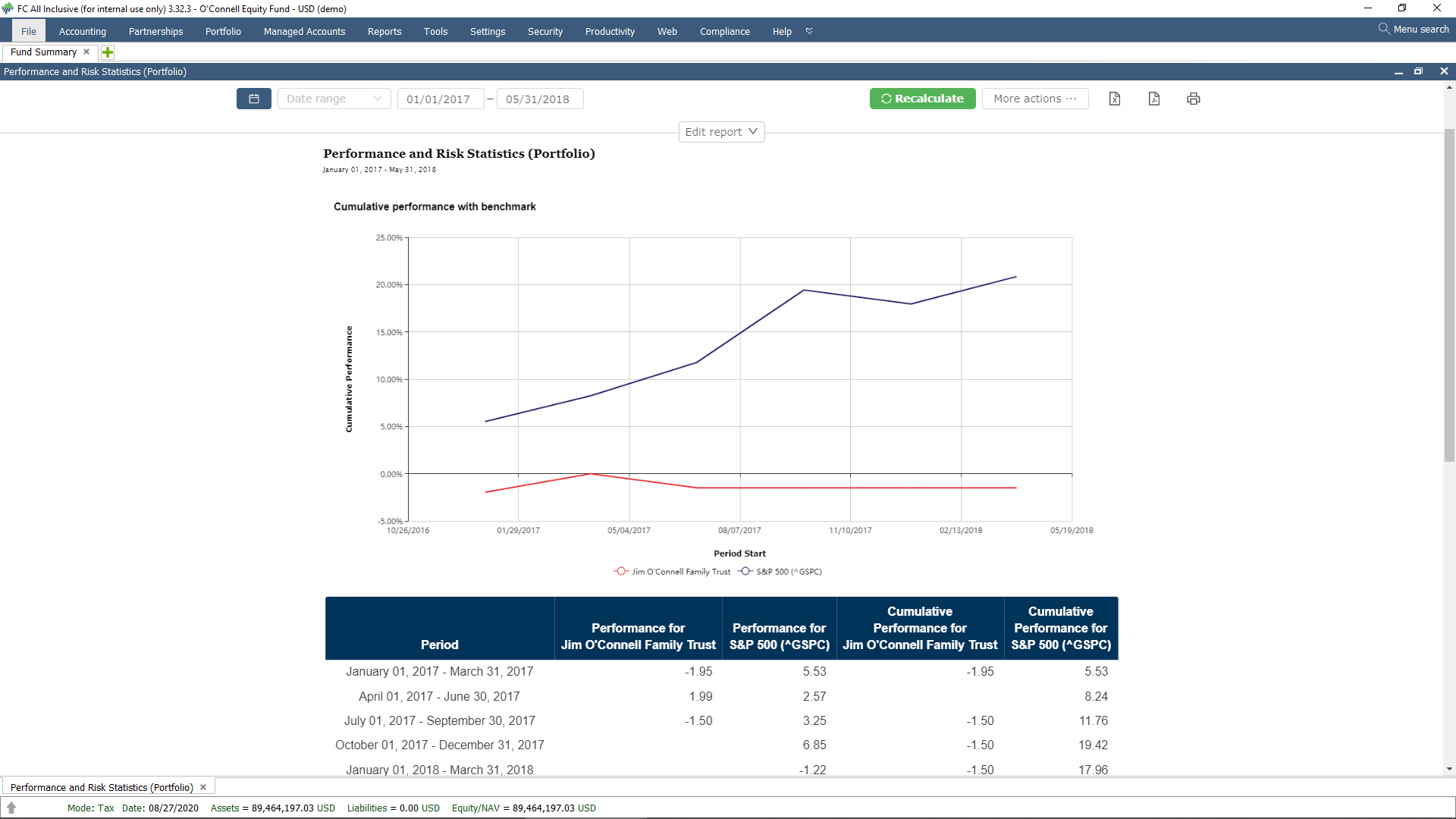 Boost efficiency and reduce errors
FundCount integrates with order management systems and alternative manager feeds to streamline aggregation of your portfolio data. Automatic reconciliation saves hours of your team's time.
Direct connections to custodians, fund administrators and market data feeds eliminate manual input, bringing speed and accuracy to your back office. Direct connections also ensure quick and efficient resolution of issues without the need to issue letters of authorization (LOA). The ability to run the system on-premise or via a private cloud offer security and customizability to your data feed rules.
Measure performance and mitigate risk
Select from a wide range of portfolio return and statistical measures. Compare returns against individual or blended benchmarks, see performance contribution of individual holdings and view performance by unlimited category groupings.
Our performance attribution module enables you to easily evaluate the drivers behind performance to understand the impact on the portfolio returns.
Stay on top of compliance
FundCount supports industry accounting and reporting standards from FASB, IFRS, and CFA Institute. Our automated processes and integrated workflow tools provide the audit trail and transparency you need to help meet compliance obligations.
Flexible client reporting
Our customizable reports and integrated business intelligence tools include extensive visual presentation capabilities that will satisfy the needs of your most demanding clients. Then automatically distribute client reports by email or through our FundCount Investor Portal.