Get a complete picture of wealth across all client assets for
greater investment insight and data-driven decisions.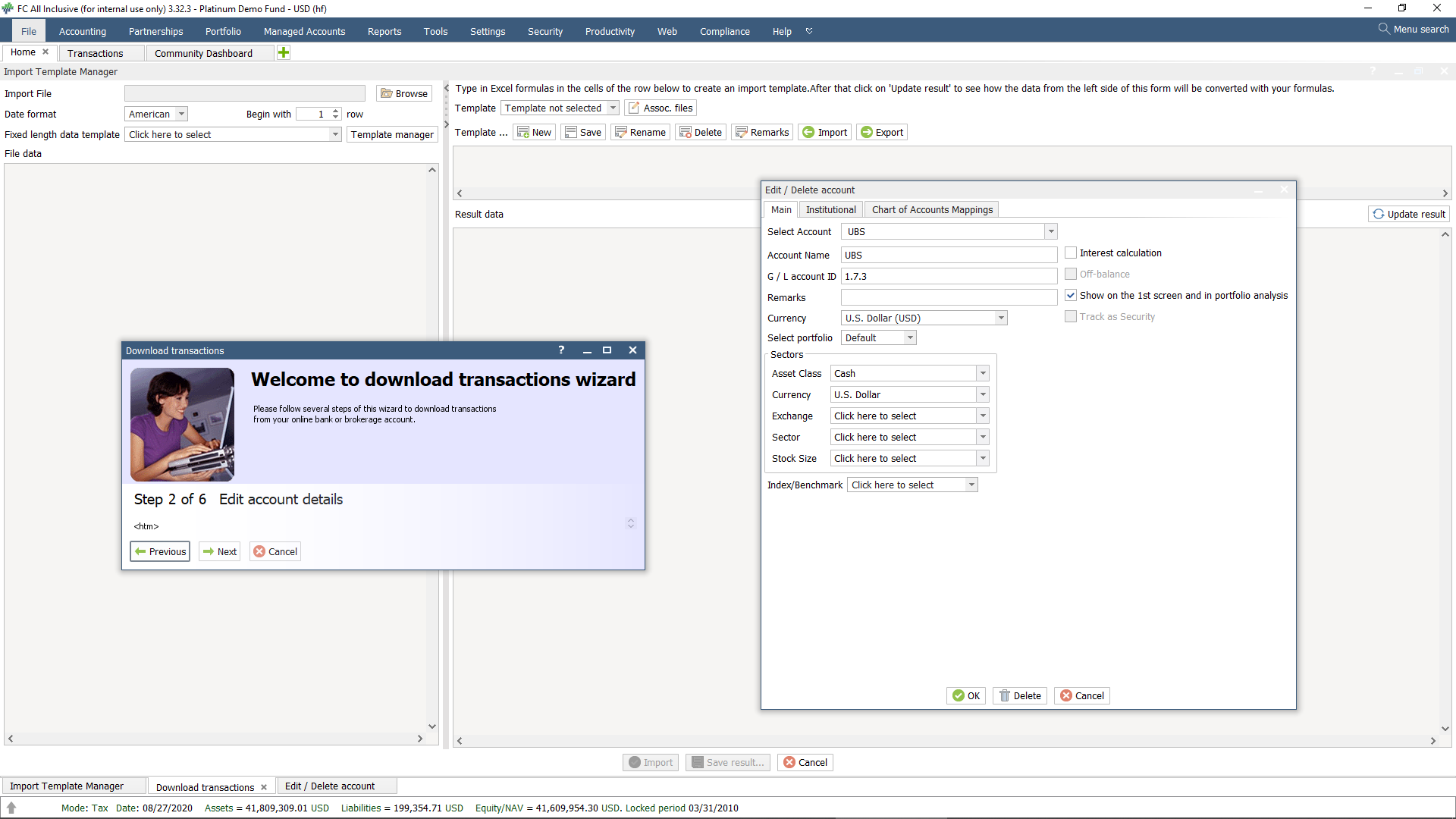 Automated for efficiency and accuracy
FundCount's private data aggregation solution automatically gathers financial information from disparate sources and brings it together on one easy-to-use platform to provide a 360-degree view of wealth.
Feeds from custodians, alternative fund administrators, proprietary data warehouses, market data providers and other systems allow for efficient data management through FundCount while ensuring the integrity and accuracy of all data.
Gain greater operational efficiency with real-time financial reporting and corresponding automated double entry accounting that happens behind the scenes "while you sleep."
Secure and dependable
Regardless of the size of your firm, security of data is paramount. FundCount offers a private cloud or on-premise setup with and isolated database and privately held instance for each client to mitigate security risks.
Data is routed directly from the source to your firewall-protected instance of FundCount. It is never aggregated on external servers, so you are assured a safe and secure environment for your most valuable asset.
You're in control
With FundCount, there is no risk of losing vital information in data that is normalized. You maintain complete control over your original data points, their aggregation and transformation.
Direct access to source data from the custodian enables us to build rules that parse the data accurately and according to your needs. Rules and changes made to your data are independent from changes made for other clients, eliminating the risk of errors or service interruptions from external requests.
Flexible reporting for top-flight service
Accommodate client requests for customized rules or reporting formats quickly and easily. Track the most granular transactions and holdings-level detail across any asset class (including alternatives), in any currency, and across the most complex ownership structures.
Create performance, financial and analytical reports in seconds to deliver the timely, comprehensive information needed for insightful investment decisions.