Enrich client service with secure online access to investor-related reports,
documents and communications via FundCount Investor Portal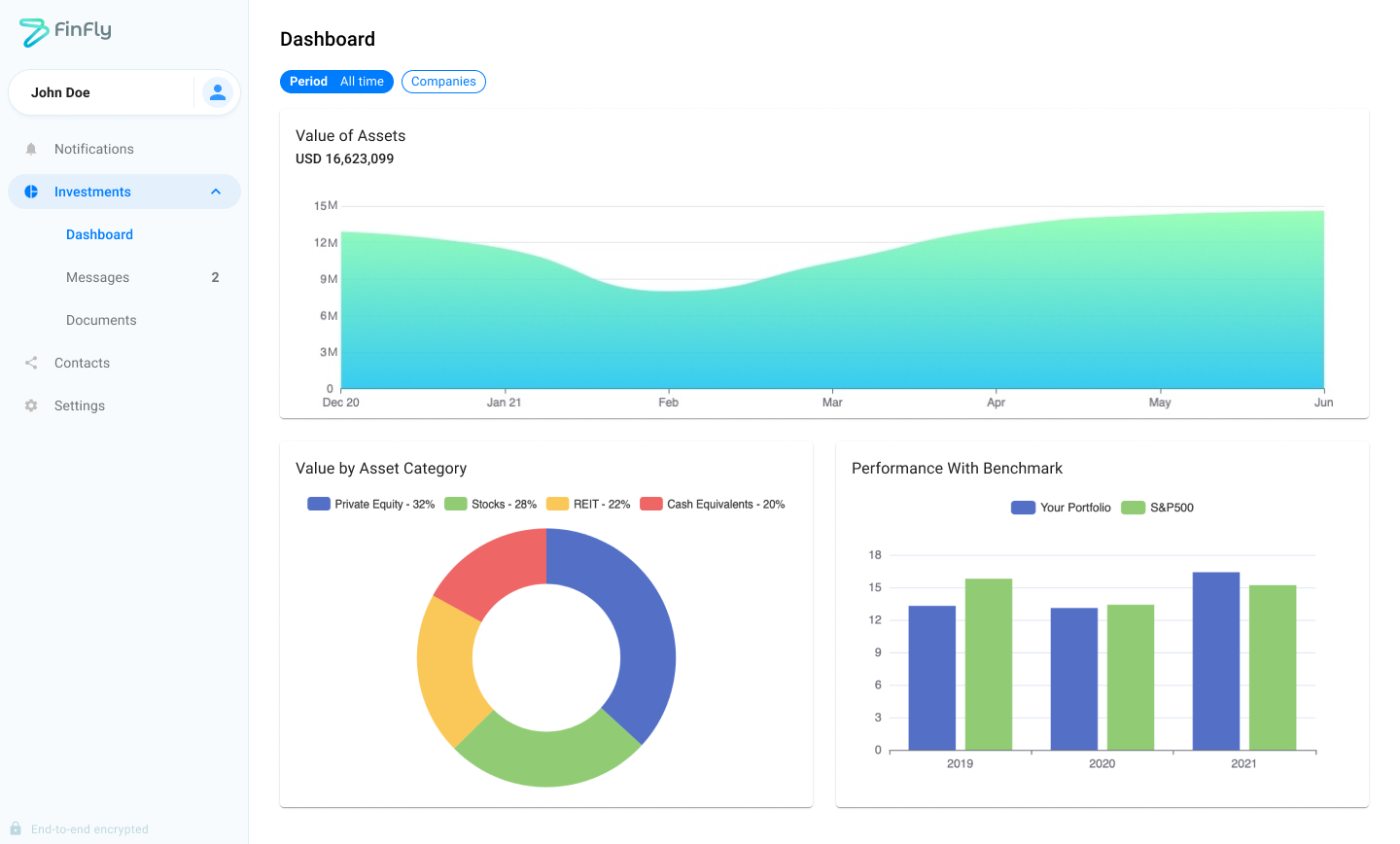 Real-time access to critical information
FundCount Investor Portal provides a secure, centralized hub to create, share and manage client related data. All types of information from documents and reports to tax forms and correspondence are readily available to satisfy information-hungry clients. Interactive dashboards deliver meaningful visual insight on client assets for in-depth analysis of opportunities and more informed investing decisions.
Secure and auditable
A comprehensive audit trail of activity enables you to easily track authorizations, uploads/downloads and other changes within the Investor Portal. Digital signing of investor-related documents speeds approval and eliminates the need for paper copies, while maintaining an online audit trail.
The Investor Portal includes bank-level encryption and ability to run in a private cloud to ensure the security of all data.
Integrated with your system
As part of the FundCount ecosystem, the Investor Portal is fully integrated with FundCount's back-office accounting solution. A multi-level approval process ensures all information is accurate and complete before it is published on the Investor Portal.
The Investor Portal integrates with any data source or system. Commitments, capital calls, performance reports, and other investment information and files can easily be communicated both ways via the Investor Portal.
Customized to match investor needs
Provide the information clients want when they want it. Automatically send allocations, distributions, profit splits, statements and other material to investors or prospects.
Create interactive data reports for access by phone, tablet and web
Send reports by email or deliver them online through a custom-branded website designed specifically for your clients' communication needs
Tailor bi-directional communications to investor preferences