In today's fast-moving financial world, markets often react much more rapidly than in prior decades.    That's why backward-looking accounting systems are so limiting. While these traditional platforms still abound, today, there's another option:  a real-time general ledger.  If you're not using a real-time general ledger for your family office, you may unfortunately be putting your organization at a competitive disadvantage. 
What is a Real-Time General Ledger?
Traditional accounting systems usually require lengthy processes to gather, import, reconcile and consolidate information, especially for organizations with complex accounting needs (like family offices).  So by the time a report is in your hands, you're already looking at outdated information.  
A real-time general ledger is different.  Financial transactions are automatically recorded in the system as they occur, giving you a dramatically more accurate picture of your organization's financial health at any given moment.  Real-time general ledgers are especially helpful since they can provide updated information on investments for any combination of family members, trusts, or entities.  
A Rare Edge in Today's Competitive World
With spreadsheets and other legacy systems still widely in use, many family offices are operating with an inherent disadvantage.  Without timely and accurate information at your team's fingertips, it can be much more difficult to take advantage of opportunities. Booked transactions are not reconciled until the period is closed. Contrarily, when utilizing a real-time general ledger, they are automatically reconciled using custodian or broker data, putting up to date info at your fingertips. This gives you an updated view to monitor the landscape and take action when warranted.  This is a significant advantage over those relying on older accounting systems.
Improve Decisions with Better Information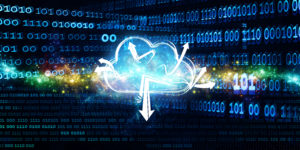 When you have access to current information, you can make informed decisions that will help improve your bottom line.  Traditional accounting methods can't give your team the same level of insight.  You're essentially driving by looking in the rear-view mirror.  
Specific Differences and Why They Matter
Moving to a real-time general ledger will involve an investment, but it can transform your team's visibility and decision-making abilities.  Here are specific ways it is different from traditional accounting platforms. 
First, these accounting platforms offer real-time data visualization. You're not waiting until month-end to see where you stand.  Instead, information is updated as it becomes available.  This means you can see an accurate view of your financial situation at any moment without having to wait until books are closed.  

Speed of reporting offers a real competitive advantage in that in the absence of real time information, analysts don't know where the money is until the books are closed. This can be weeks or even months away, depending on where you are at in the quarter.  
Better Cyber Security 
Speed, control and efficiency are benefits you can expect.  But in addition, a real-time general ledger can help family offices prevent fraud. Having accurate, real-time data makes it easier to spot any fraudulent activity early. This can help you take steps sooner to mitigate damage and protect the organization's assets.  Since cyberattacks constitute a significant and growing concern for family offices of all sizes, this benefit should not be underestimated.  
Ignore this Trend at Your Own Risk
Many software innovations are nice to have, but may only move the needle incrementally in terms of business results.  In this case, accounting is central to your business success, so the risks of not using a real-time general ledger can outweigh any benefits of waiting.  Perhaps the most obvious risk is that you will be operating at a disadvantage compared to your competitors using this updated technology.  Remaining with a traditional accounting system will leave your team playing catch-up. 
Then, there is always the risk of human error. This is minimized in a real-time general ledger since most data is imported in real-time and feeds from a single source. Using this newer technology, there is little chance for someone to make an inaccurate entry that goes unnoticed but later has severe consequences.
Implementing a Real-Time General Ledger 
You'll need to evaluate your options if you're interested in transitioning to a real-time general ledger.  Here are a few key points to consider.  
Research how various general-ledger solutions interact with your portfolio accounting software.  Or ideally, look for a product that provides

both parts of the equation

to minimize data exchange and import requirements.  

Compare features of various providers to ensure they will fit all of your accounting needs.  Given the complexity of asset and back office accounting, you may find a

purpose-built system for

family offices

is a better solution that is far easier to implement. For example, the FundCount platform provides features such as multi-currency accounting, accurate cryptocurrency accounting and flexible reporting that your organization may need.  Regardless, be sure you understand how well the program integrates with industry data sources to ensure you will get the automation level you are seeking.  

You will need to evaluate whether you want an on-premise or a cloud-based solution.  Each approach has its benefits and drawbacks, so assess your firm's ability to implement and maintain proper security measures.

Check the firm's customer service record and

case studies

to make sure you'll get attention from a team that understands your industry and your organization's needs and concerns.  
Key Takeaway
Real-time data visualization is critical for any business, but it is especially significant for firms in the investment industry. If you're not using a real-time accounting solution for your family office, you may find your organization at a distinct disadvantage. By taking the time to find the best solution, you can help ensure that your organization will have the technology it needs to stay ahead of the curve.
1. https://sps.columbia.edu/sites/default/files/2020-10/Boston%20Private%20Surveying%20the%20Risks%20and%20Threats%20to%20Family%20Offices.pdf